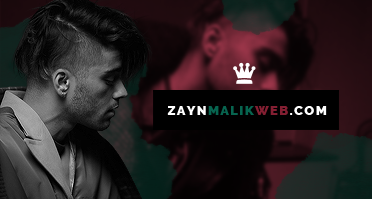 Social Media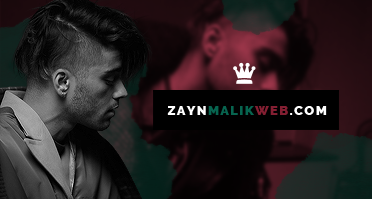 Affiliates














Wanna be here? E-Mail Us!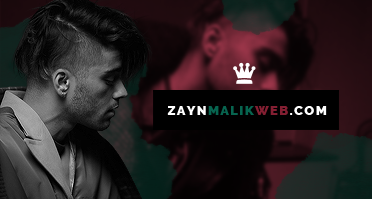 Icarus Falls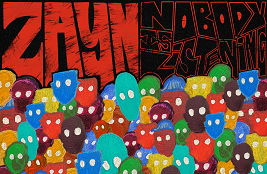 Icarus Falls is the second studio album by English singer and songwriter Zayn, released on 14 December 2018 by RCA Records. The album was preceded by the release of six singles: "Let Me", "Entertainer", "Sour Diesel", "Too Much" featuring Timbaland, "Fingers" and "No Candle No Light" featuring Nicki Minaj.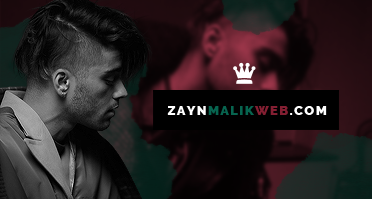 Latest Video: A Whole New World
There aren't many places in New York, or anywhere else for that matter, that feel as cocooned from the ­outside world as the live room in Electric Lady's Studio A. Designed to Jimi Hendrix's ­specifications, the curvy space is stocked with shiny vintage gear, faded Persian rugs and a cosmic, wall-sized mural. On this Sunday night in September, a little after 9 p.m., the room's sole occupant is a slight, ­strikingly handsome 24-year-old, whose unique ­combination of global fame and acute anxiety can make life outside of insulated creative oases like this one ­challenging, and who is currently kicked back on an overstuffed leather sofa, pulling ­meditatively from a joint and watching the smoke curl toward the sound-­deadened ceiling.
For the last nine months, Zayn — who in his solo career goes by his first name — has lived in similar womblike rooms in New York, Los Angeles, London and even rural Pennsylvania (more on that later), ­crafting the follow-up to his debut solo LP, Mind of Mine, which bowed at No. 1 on the Billboard 200 last spring and spawned the Billboard Hot 100-topping ­single "Pillowtalk," which has racked up over 750 million YouTube spins. That album, with its Frank Ocean-esque ­moodiness, bedroom vocals and, "Pillowtalk" aside, resistance to radio-friendly sonics, demarcated a clear line between Malik's grown-up second act and his beyond-famous first one.
Seven years ago, Malik was plucked at age 17 from a small city in Northern England, teamed up with four other boys as One Direction and ­tornado-ed into the most intense global teen craze endured by a crew of British kids since Beatlemania. The ­experience left him unmoored — he abruptly quit the group in 2015 — and as a solo artist, he's devoted to serving his own muse. In the 18 months since the release of his debut LP, he has deepened his ­relationship with his supermodel girlfriend, Gigi Hadid, started taking better care of his health, corralled collaborators ­including Taylor Swift and Sia, and determinedly honed his sound. For an artist so shaken by his time in One Direction that he has yet to launch a tour, the intensely private star has found a way to navigate, even thrive, in his highly public life. Or, as Malik himself puts it, "I don't do things that I wouldn't buy into. I try to explain that to people and hope that they understand — it doesn't come from a place of being arrogant or above anything."
It's probably not intentional, but Malik seems dressed to match the room in an ­outfit you can easily picture Paul McCartney rocking in the early 1970s: a dark-red cable-knit sweater that looks both cozy and off-the-charts expensive, a subtly ­patterned button-down shirt, earth-toned, jean-cut pants and a pair of black Chelsea boots. His left hand is covered in a ­mandala-like tattoo; his right is adorned with a pair of red lips ­billowing smoke. His hair, which evidently grows quickly, has already returned to an ­appealing fuzz less than a week after he made headlines ­worldwide by ­shaving it bald. He's in New York to take some meetings and work on the album, but the trip also lines up with New York Fashion Week, which means that he and Hadid get to be in the same place at the same time. The pair, says Malik, "pretty much live together," whether it's at his homes in Los Angeles and London or at her pad in New York. "It's actually not that hard for us [to line up schedules]," he says. "It helps that she's really organized. Thank God! Because I'm really not, so she helps organize my ­schedule around seeing her." (Hadid is also one of a small group of people, including Malik's parents, siblings and management team, who get to hear in-progress music. "She's in the studio quite a lot," he says cheerfully. "She likes to cook for me and stuff — when I'm here late, she'll come down and bring me food. She's cool.")
Zayn dressed up as the friendly neighborhood superhero for Halloween on Tuesday (October 31) and Gigi shared a video of him doing pull-ups in his costume and a photo of herself dressed up as villain Black Cat while being carried by Zayn as Spider-Man.
He's done it for a second year in a row! After a weekend of voting, Zayn has triumphed over David Beckham in the GQ Best-Dressed Man in Britain Reader's Playoffs. With voting the closest to call on Instagram, adding this together with all the votes cast on Twitter and Facebook, Zayn stormed to victory with 75 per cent of the total vote.
Thank you to everyone who has supported the matches over the past week, and to all the original eight contenders – it was a series of tough matches well fought, with a few sartorial surprises along the way.
We think you've chosen a worthy winner – as you might have guessed from the fact that we honoured him as our Hugo Boss Most Stylish Man at the recent GQ Men of the Year awards. Zayn is known for his effortless and experimental dress sense, and while he tends to stick to streetwear (regularly wearing labels like Stone Island and Tommy Hilfiger), he also reps sleek looks from the most storied fashion houses like Louis Vuitton, Tom Ford and Versace. And his genius lies in the fact that no matter how far he's pushing those boundaries, he looks damn good. The man's living proof that while money can buy cool clothes when you hit the big time, it can't buy style – that's something you're born with.
So the real question is, can he make it a hattrick? Tune in this time next year.
Young love! Zayn and Gigi Hadid are not shy about sharing their love. As Us Weekly first reported in November 2015, the "Dusk Till Dawn" singer, who is hosting Us Weekly's Most Stylish New Yorkers party on Tuesday, September 12, and the 22-year-old blonde bombshell became exclusive following his departure from One Direction. Ever since going public with their romance in December 2015, the pair have been showing off their love for one another with a bit of PDA.
Though when it comes to dating in the public eye, the 24-year-old Brit pays no attention to what's being said. In an exclusive interview with Us Weekly, Malik, named one of Us' Most Stylish New Yorkers, opens up about their relationship, his signature style and his life as a solo artist with Us' managing editor, Jennifer Peros.
Us: How do you describe your style?
ZM: I just wear whatever feels good on the day. I'm not really one to overthink things; whatever looks good I'll put on. But I have a serious problem for sneakers and trainers.
Us: Any big fashion mistakes?
ZM: Nothing so far. It's probably gonna happen in a few years and I'm gonna look back like, "Oh, s–t," but right now I'm cool with everything.
Us: Does Gigi help you choose looks?
ZM: She doesn't really pick out my outfits, but we do the normal thing between boyfriend and girlfriend where we're like, "I like this," or "that looks nice on you."
Us: So you ask her, "Is this good?"
ZM: "Does my ass look big in this?"
Us: How do you both handle dating in the spotlight?
ZM: We try not to think about it too much. There are a lot of people who are too busy in other people's lives. I just concentrate on my relationship and try to do right by my girlfriend and she does by me, and we hope for the best, as we all do!
Us: What's a typical date night?
ZM: We both cook, so we like to make meals for each other. I make chicken and sweet corn pie. She likes that.
Zayn Says He's Happy, Don't Worry. Whether it's about his new album or mental wellness, Zayn says, "My fans can rest assured everything is under control."
Last week I got a phone call: "Zayn feels like doing an interview." I'd been waiting for this moment ever since the bad boy of Bradford's 2015 FADER cover story, his first major press since going solo and one my favorite pieces we've put to print. Our original interview was in the lead-up to Zayn's debut album, Mind of Mine, and this one, done ahead of the Sia-featuring "Dusk Till Dawn," signals things are finally coming into place for his sophomore LP.
Details are still scant on Z2 — he wouldn't tell me the title or release date, though "a tour is definitely on the cards" this time. But as is always the case with Zayn, if you read between the lines you can see mountains. He's sleeping well. He's gardening. He tells a beautiful story about translating English letters to his immigrant grandfather. Great things are coming "soon."
Here's everything Zayn wants you to know.
When I heard we were going to talk again I tweeted "What would you ask Zayn?" and I already got 2,000 replies. So we just have to run through those real quick.
Shit, yeah, I've got time for it. Don't worry about it.
The biggest thing people said is just: Is Zayn happy? Is he healthy? Is he getting his rest?
I am, yeah. Super. I definitely am. I'm going to bed quite early at the minute. I've been working in the studio throughout the day and going to bed at a reasonable time, getting up at reasonable times. Eating all my meals. I've got a gym at the house, so I've starting doing a bit of training. My fans can rest assured everything is under control, haha.
When are you going to quit smoking, Zayn? I see you smoking too much.
I don't know. I can't give an answer to that because it would probably be a lie. We'll just say "soon." Continue Reading ➔
ZAYN is on the show chatting to Scott and Chris about his new single, life as a pop star and why he's gone and shaved his head! life as a pop star and why he's shaved his head!
The 24-year-old reveals the childhood inspiration behind his blockbuster video for 'Dusk Till Dawn' – the first single from an upcoming second album full of pop experiments searching for "what's out of character in R&B."
ZAYN dropped the first single from his upcoming second album yesterday, marking the start of a new chapter in his sharply-watched evolution from boy band hitmaker to R&B solo success. But the bombastic 'Dusk Till Dawn' wasn't what some predicted. After the sleek, chrome sounds and carefully curated cast of underground collaborators on his 2016 album Mind Of Mine stressed an intimate, adult new direction, what arrived yesterday was a stadium ballad produced by pop production maestro Greg Kurstin, assisted by Sia and doused in Hollywood spectacle.
"It's definitely a nod to a particular era of music videos," he tells FACT about its Marc Webb-directed video, a Chinatown heist mini-movie crammed into five action-packed minutes. "The early '90s, around that period, people really tried to make these epic, intense movies for their videos, Michael Jackson being a great example of that. I wanted to come back and give my fans something along those lines rather than just some blasé video."
ZAYN says he and Webb took "a lot of reference from old gangster movies that I grew up watching – Casino, Goodfellas and so on. I used to watch a lot of aggressive shooting movies. Now to be honest I'm more about watching documentaries on all kinds of random shit on Netflix," he laughs. "I must be getting old."
Continue Reading ➔