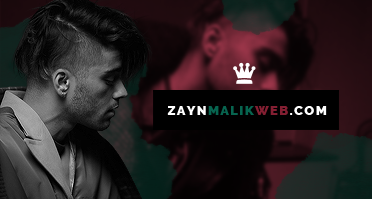 Social Media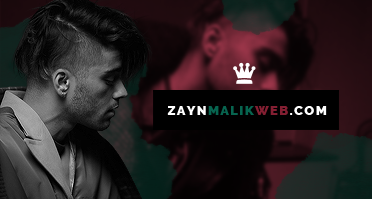 Affiliates










Wanna be here? E-Mail Us!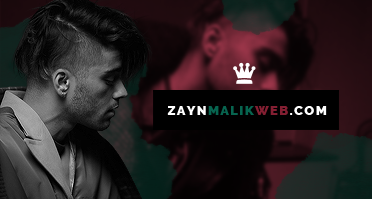 Icarus Falls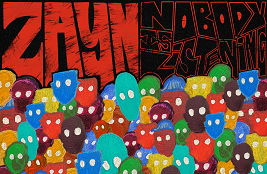 Icarus Falls is the second studio album by English singer and songwriter Zayn, released on 14 December 2018 by RCA Records. The album was preceded by the release of six singles: "Let Me", "Entertainer", "Sour Diesel", "Too Much" featuring Timbaland, "Fingers" and "No Candle No Light" featuring Nicki Minaj.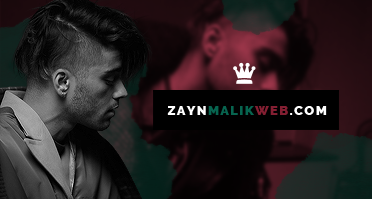 Latest Video: Satisfaction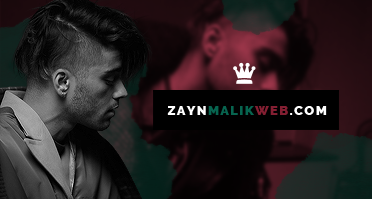 Instagram
Zayn Malik has gone from 1D teen heart-throb to Renaissance man. As his debut collection with Versus Versace launches, he talks power pairings and being raised a British Muslim.
In a cavernous, sun-filled loft apartment in New York's SoHo, two members of Zayn Malik's management are planning a rooftop barbecue. "We can't exactly take him to a park", one points out. "That wouldn't end well".
Because there's being famous, and then there's being Zayn, a 24-year-old from Bradford for whom few parks are now accessible without extensive security measures.
"It's a really weird world", Malik attests in his flat-vowelled Yorkshire burr, rich and thick as a well-steeped brew. "I don't think there's anywhere I could be anonymous now".
A former member of One Direction, Malik is now a megastar in his own right. His deliriously catchy first solo album, Mind of Mine, debuted at No 1 in both the UK and US charts in March 2016, and has now chalked up a mind-boggling one billion downloads on Spotify.
He's in New York finishing the final songs on his forthcoming second album, which is pretty certain to go stellar too. And snagging the requisite supermodel girlfriend, in the form of 22-year-old Gigi Hadid, has further compounded Malik's value as prized paparazzi fodder and target of obsessive fandom.
"In New York [where Hadid is based], you can sometimes get out in the early hours of the morning for a walk", he says. "But there's no underground parking here, no escape routes. So they're going to get pictures, they're going to find you. In LA [his own usual US base], it's more catered to these things — you've got back entrances and that".
Having joined 1D at just 17, this somewhat predatory level of fame — Beatlemania with added iPhones — is the only adult life Malik has known, which makes it all the more remarkable how charmingly ordinary he still manages to be. He saunters across the loft space to greet me, languid and mellow, and settles beside me on the large, low cream sofa. I'd prepared myself for his disarming prettiness but in person it's still enormously distracting, with eyelashes that would seem to have been grown for another, much larger creature, fluttering over velvety brown eyes.
In 1D, who found fame via The X Factor and were managed by Simon Cowell, the aesthetic was tightly controlled and engineered for mass teen appeal. "My main rebellion was growing my beard and refusing to shave", Malik giggles.
Today, he describes his look as "don't-give-a-s*** aesthetic" but he's being wildly disingenuous. Clad entirely in black — jeans, boots, T-shirt — with an array of silver man-jewellery and sporting a carefully tended covering of facial fur, today his frequently changing hair is shaved at the sides and pulled into a tiny man-bun on top. If anyone can pull off a man-bun, it's Malik. His arms and hands are almost entirely covered in tattoos, and an elaborate ram's skull peeks up out of the V of his T-shirt.
Now a regular feature on the front row at fashion shows, it's little surprise that he has teamed up with Versace to produce a capsule collection for the label's diffusion line Versus, released today.
"I'd wanted to do something in fashion for a while, even if it was just to bring out a couple of T-shirts so we just thought, 'why not do it with somebody that's got experience and knows what they're doing?' You can't f*** with Versace", he observes.
He reaches for a packet of cigarettes on the table, then hesitates. I urge him to carry on. "Would you like one?" he asks, hopefully. I would. "Good", he beams, looking delighted. "Let's 'ave a cig. A cig and a chat". My inner teen faints and falls off the sofa.
He's creative director for the collection, which comprises 10 pieces each of men's and womenswear. "I did sketches and drawings but a lot of the looks came from what I wear every day", he explains. "It's my brand and their brand coming together".
Did Gigi, who has her own collection with Tommy Hilfiger, help him with the women's collection? He sucks on his cigarette, and twinkles. "I didn't want to say but yeah", he nods, exhaling. "She's very good, and she definitely assisted me".
Cosily, Hadid's younger sister, Bella, also a model, is the face of the Zayn x Versus women's collection. Their mother, Yolanda, herself a former model, now stars in the reality show The Real Housewives of Beverly Hills. I suggest that having a partner so well versed in fame and celebrity must help him navigate its choppy waters. "Oh yes, definitely — she gets it, she's very understanding", he says. "But I can understand how it can look, that you've got these two people in a 'power couple'". He looks uncomfortable even saying the words. "That's not something I want to be a part of", he continues. "I'm with her because I like her and I hope she's with me because she likes me. When we come home, we don't really talk about that s**t. We just spend time together as a normal couple, cook food, watch TV, have a laugh.
"I've got into a thing of cooking pies recently," he says, proudly. "I cook a mean chicken and sweetcorn pie, with Alfredo sauce. I make my own pastry, roll it out and everything".
Malik grew up in the working-class Bradford neighbourhood of East Bowling, where his father, Yaser, a British Pakistani and fitness instructor turned househusband, raised their four children — Zayn and his three sisters — while his wife, Tricia, who converted to Islam when she married Yaser, worked as a chef.
Their only son is now the most high-profile British Muslim in the entertainment industry (though actor Riz Ahmed is quickly gaining ground). "I take a great sense of pride — and responsibility — in knowing that I am the first of my kind, from my background", he says. "I'm not currently practising but I was raised in the Islamic faith, so it will always be with me, and I identify a lot with the culture. But I'm just me. I don't want to be defined by my religion or my cultural background".
When he travelled frequently to the US in the early days of 1D, however, he was given no such luxury, subjected to intense security checks and "further processing" simply by virtue of his name and ethnicity. "The first time I came to America, I had three security checks before I got on the plane; first they said that I'd been randomly selected, and then they said it was something to do with my name, it was flagging something on their system…" he raises one of his lustrous eyebrows. "Then when I landed, it was like a movie. They kept me there for three hours, questioning me about all kinds of crazy stuff. I was 17, my first time in America, jet-lagged off the plane, confused. The same thing happened the next time too".
He relates all this in his characteristic laid-back manner. "I understand the level of caution that needs to be taken, especially now, in the light of certain events at home", he says. "I don't think there's any benefit to getting angry — it's something that comes with the climate. I understand why they've got to do it".
The widespread radicalisation of young second- and third-generation British Muslims, however, baffles Malik entirely. "I don't know how to figure out the psychology of why people do it. And I don't know the remedy for it", he sighs, lifting his long, skinny, tattooed arms skywards. "I just wish people had more love and care and compassion for other human beings".
Clearly a sensitive soul, Malik has spoken before of the crippling anxiety disorder that led him to cancel live shows. "It's not a thing that you just get rid of overnight but it's getting to a much more manageable place", he says today. "I think it came from a lack of confidence, just a sense of disbelief [sic] in myself". Going solo has helped. "You have a certain sense of control, which is nice", he says. "And I'm more confident in my ability and what I want to give to my fans. I can think of people coming out to see me perform as a positive thing now, rather than something I am dreading".
This is good news, given that once the new album is released, he'll be touring it to death worldwide. "Or I might just enter The Great British Bake Off", he grins, before promising me a steak and potato pie the next time we meet. Sadly, I've got a feeling the baking might soon have to take a back seat for a while.
Source: standard.co.uk
The 24-year-old singer joined forces with the fashion house in October 2016 when he launched his own collection Zayn x Versus, and the former One Direction band member has revealed he will be launching a follow-up capsule on June 19.
The dark haired hunk has taken to social media to broadcast the news, which has seen him share a teaser clip of the campaign video on his Instagram Story, which lasts on the photo-sharing site for 24 hours, as well as his official Instagram page.
He captioned the video: "19.06 #zaynxversus (sic)".
The clip captures Zayn sporting a bomber jacket with the brand's logo emblazoned on the back, before it pans to a woman in high heel shoes.
The 'Pillowtalk' hitmaker is grateful the Italian brand's chief designer Donatella Versace, 62, handpicked him to join forces with her and for "welcoming" him into the designer label.
Speaking previously about his partnership with the label, he said: "Thank you @donatella_versace for welcoming me into the@versus_versace family ! (sic)".
And the fashion house are "proud" to have partnered with the musician, who they credit as a "global superstar".
The company said at the time: "Versus is proud to announce our upcoming fashion collaboration with global superstar@zayn. #ZAYNxVERSUS Stay tuned! (sic)".
Zayn's foray into the fashion realm is all down to his 21-year-old model girlfriend, who has graced the runway for the luxury label.
Speaking previously about Zayn's collaboration, Donatella said: "I met him again when he started to date Gigi, who I work with all the time. And he impressed me very much. They are very nice young people, a lovely couple, in fact. And then he told me how much he loved fashion. It was then I knew he was the right face for what I had in mind. He's smart to do it with me."
Zayn Malik's second album will have a "more optimistic tone" than his first.
The 24-year-old singer – who parted ways with boy band One Direction in 2015 – released his debut solo album 'Mind of Mine' last year, and his record label boss Peter Edge has said that whilst the record documented the "challenging time" he had leaving the group, his upcoming second venture is set to "show a lot of growth".
The RCA Records CEO said:
"It wasn't easy making that decision and having the courage to step out first and make a record. This album has a more optimistic tone to it after coming through that more challenging time. It shows a lot of growth."
Peter insists the happier tone is already clear through Zayn's latest single "Still Got Time", featuring rapper PartyNextDoor.
He said of the track: "If you think about the lyrics, it's talking about how it's great to be young and knowing you've still got time to do everything you want to do in life".
Since releasing "Still Got Time" in March, three of the members of One Direction – which includes Niall Horan, Harry Styles, Liam Payne, and Louis Tomlinson – have released their own solo ventures, and Peter says Zayn and his team are "conscious" of what the other boys are doing.
He said:
"While we're conscious of what everybody else is doing, I think we're on the page that we just have to get on with releasing the music. Everybody is going to coexist. What's emerging is that there are different musical styles that each member is getting into".
Ultimately, Peter believes the "Pillowtalk" hitmaker wants his upcoming album – which has no release date yet but is expected later this year – to feature "a lot of himself" and give fans more of an "insight" into his life through his music.
Peter told Entertainment Weekly magazine:
"Zayn just wants to make his music and do what he does. I think he definitely wants a lot of himself in there, and I think that's what the last record had – it maybe even gave people more insight than they thought they were going to get".
Source: msn.com
Zayn is shooting music video for his latest single, "Still Got Time". In the black-and-white 'gram, we can just see Zayn's forearm with a tattoo that contains three letters and three numbers. "SGT," the tatt reads, leading fans to deduce that it stands for the title of his latest song. Just a few days ago, Zayn told fans on Twitter that the video would be here "soon." We can't wait to see it!
Zayn has officially released his new single "Still Got Time" featuring PARTYNEXTDOOR and you can listen to it here!
The song is the first single from Zayn's upcoming second studio album, which he just announced will be released this summer.
Zayn's first album Mind of Mine was released almost exactly a year ago and he became the first male U.K. solo artist to debut at number one with their first album on both the U.S. Billboard Top 200 chart and the Official U.K. Albums chart.
Download "Still Got Time" now on iTunes and stream the lyric video below!
It's been a year since Zayn's debut album, "Mind of Mine", was released. The 24-year-old singer is reportedly working on his second album, and he confirmed it by sharing teasers of the music he is working on.
He recently took to Twitter to tease his fans with a snippet of his upcoming single, "Still Got Time", in which he teams up with a Canadian rapper, PARTYNEXTDOOR. There's not much to tell from the 10-second clip as all that can be heard is a beat, though it can be assumed that Zayn is moving a bit to hip-hop direction.
He's become the poster boy for a new generation of more emotionally evolved young men. He talks exclusively to Hermione Eyre about conquering his demons — and taking his girlfriend, Gigi Hadid, home to Bradford.
Zayn Malik's eyelashes are epic. They ought to have their own Twitter account, like Cara Delevingne's eyebrows. They are long, matt and untouched by mascara, as I can report with authority from my seat next to this delicately beautiful man on a sofa in a cavernous photo studio just outside Paris. He appeared on set half an hour early and full of enthusiasm ("This coat is sick, man, I love the tailoring") and pursued, as ever, by paparazzi who had followed him from his hotel, the Four Seasons George V, where he and Gigi Hadid are slumming it during Paris fashion week.
"Zigi" are the pop/fashion power couple of the moment. She has just appeared on her 19th Vogue cover, the inaugural Vogue Arabia (a nod to her father's Palestinian heritage); he is currently finishing his second solo album and was in the recording studio till 5am this morning. The stakes are high because his first solo single, Pillowtalk, was No 1 in 68 countries. But after his years in One Direction, slogging away at the coalface of teeny pop, he is now his own man and enjoying it. Does he consider Paris fashion week, which he's ostensibly here for (he sat front row at Balmain to watch Gigi walk), work or pleasure? "I don't see any difference. I do my work and I have fun while I'm doing it".
He flew to Paris to surprise Gigi as a romantic gesture. "She didn't know I was coming," he says. "I went up to the suite to knock on the door…" Pretending to be room service? "Exactly. But my number had changed to European on her phone, so it wasn't much of a surprise in the end. She played along with it, though." Ah, Gigi, such a good sport. "It's been amazing spending time here with my girlfriend," he says. "The food is always great here. Steak and mashed potatoes." Living in LA, he's missed the carbs. "In LA, you get your fresh fruit and your kale smoothies, but you don't get yer potatoes."
He hasn't lost his Bradford accent, and it makes everything he says sound droll and unpretentious. "Bit raunchy, bit romantic, Titanic-like," is how he gruffly describes his Fifty Shades Darker song with Taylor Swift, I Don't Wanna Live Forever, currently in the charts. He grew up in East Bowling, where his mum, Trisha, who is Anglo-Irish, worked as a school chef, while his British-Pakistani dad, Yaser, stayed at home looking after the four children. Has he taken Gigi home yet? "I've never took her to Bradford, not yet. She's met my family in London a few times, though."
After he left One Direction in March 2015, breaking a million teenage hearts and ending a hugely lucrative mini industry (the band is now on hiatus), he lived at the Beverly Hills Hotel for six months, eating room-service chicken wings, feeling the vibes of all the musicians who had to stay at the hotel, such as Frank Sinatra, and doodling lyrics for his solo album, Mind of Mine, on the headed notepaper. Then he bought a home in Bel Air. "Gigi's been living with me this past year," he says. I notice that he pronounces "Gigi" not as a Gallic caress, but like a northerner going to the races: Gee-Gee. "I call her Gee, she calls me Zee," he says. "There's some other nicknames too, but I'll keep those private." He smiles.
They're a hugely visible couple, who have been together since late 2015, and play out their love affair in fashion magazine shoots and the sexy video they filmed together for Pillowtalk — in which Zayn sings a passionate chorus that "f****** and fighting on is our paradise and it's our war zone". Why a war zone? "I don't actually mean it's a war zone," he says slowly. "It's a… metaphor for different things." I pull a face. Zayn. I think we can do a little better than that. He takes the hint, draws breath and digs a bit deeper. "Love hurts," he says. "Love is hard. Maybe my experiences of love up to writing that album were new and hard."
He was previously engaged to Perrie Edwards of Little Mix, but they split in 2015. "I think there's a strength in expressing emotion. If you were a guy, you used to have to be really masculine, but now expressing emotion is accepted and respected."
When he published his autobiography last year, at the age of 23 no less, he came out as having suffered from an eating disorder, sometimes going for several days without eating at all. Headlines followed, such as "How Zayn Malik Is Shifting the Narrative of Men with Eating Disorders" in the Huffington Post. "It wasn't specifically an eating disorder," he says. "It was a control thing. Every area of my life was so regimented and controlled [the boys in 1D would sometimes have to go straight from playing a stadium to recording new material in the evening], it was the one area where I could say, 'No, I'm not eating that.' Once I got over the control, the eating just came back into place, super naturally." He corrects himself. "Not supernaturally! Just really naturally. I came back to the UK and spent some time with my mum and got some TLC, and she cooked me food and I got back in touch, mentally, with a lot of the things I'd lost".
How is his second album, due later this year, coming along? "They always say the second album is difficult, but so far I'm really happy with this one. There are real signs of growth and development. Hopefully, as a human being, I'm growing too, in my knowledge and perception." Still, like so many, he gets "too wrapped up" in his social media. "I'm scrolling and scrolling and I'm, like, 'I have to stop', but I can't, so I delete the app from my phone. And download it again the next day or whatever."
He has deliberately surrounded himself with a music management team of strong, middle-aged women. Coming from a matriarchal family, he likes it that way. He seems in good hands. "I now have no problem with anxiety. It was something I was dealing with in the band," he says. Did sharing his eating problem help? "Yes. People saw strength in that, and they didn't seem to expect it from a guy, but they expect it from a female, which to me is crazy. We're all human. People are often afraid to admit difficulties, but I don't believe that there should be a struggle with anything that's the truth."
In One Direction he was tagged "the mysterious one". "I have no idea why," he says. "It was obviously a marketing strategy to appeal to different areas of female personalities and wants and needs. 'I might want a cute one', 'I might want a cheeky one', 'I might want a mysterious one', that's all it was." He's smiling — he doesn't seem bitter about having been a pick'n'mix pop puppet. "It's cool, that's life, I guess. I don't really think of myself as mysterious, but maybe I am".
He has a naughty, clever, playful side. He enjoys pretending to be his own evil twin, Rodger Malik. It's a bit like Eminem's Slim Shady. "Maybe it's a psychological thing, or I'm creating an alter ego, but it's fun to banter with your evil twin," he says, rolling up his trouser leg to show me a tattoo on his calf that says "Rodger" in scrawled letters, near a tattoo of Jack Nicholson as The Joker. "He's quite influential, that Rodger. He's done a couple of songs on the new album. He's off fishing today."
Mysterious, possibly. Complicated, for sure. But Zayn seems at ease with himself. He's pursuing new projects, including designing for Giuseppe Zanotti and some "regal, but street-inspired" looks for Versace Versus. "Actually, Gee helped me design for Zanotti. She's a really good artist, really creative." Donatella Versace commissioned Gigi to photograph Zayn and the British model Adwoa Aboah for a Versus campaign. "We shot it at the Chateau Marmont. It was just me, her and Adwoa. We got on a good vibe with it. There's a dingy, rock'n'roll look to it." How did Gigi take to being on the other side of the camera? "She didn't have any problems taking photos," he says. "There were no tantrums. She's a really chilled person — she fell right into it."
Donatella is more effusive, summing up their love affair: "They define the mood of their generation with their honesty, energy and love." She's got it. That's Zee and Gee for you.