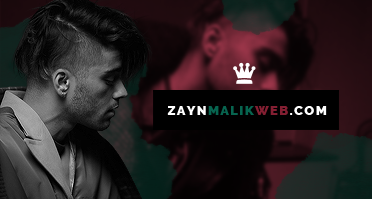 Social Media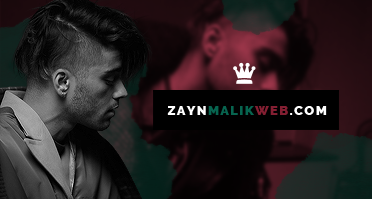 Affiliates













Wanna be here? E-Mail Us!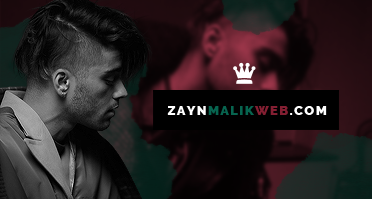 Icarus Falls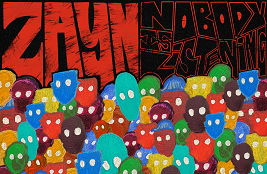 Icarus Falls is the second studio album by English singer and songwriter Zayn, released on 14 December 2018 by RCA Records. The album was preceded by the release of six singles: "Let Me", "Entertainer", "Sour Diesel", "Too Much" featuring Timbaland, "Fingers" and "No Candle No Light" featuring Nicki Minaj.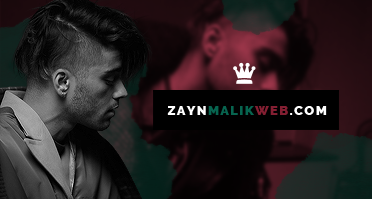 Latest Video: A Whole New World
M.I.A. has released a brand new song called "Freedun" featuring Zayn Malik and you can listen to it right here!
The song is off the 41-year-old singer's upcoming fifth studio album Aim, which is set to be released on September 9. Fans who pre-order the song right now will get five songs as instant tracks.
"It sort of takes me out my comfort zone but kind of takes him out of his a little bit as well. It just worked out," M.I.A. said in an interview with BBC Radio about the song.
Zayn just dropped "wHo," a brand new song off of the Ghostbusters soundtrack!
The 23-year-old singer put his own spin on the iconic Ghostbusters catchphrase "who you gonna call?" with one of his signature mellow R&B jams.
When Zayn Malik left One Direction in March 2015, honest-to-god tears flowed across the globe. Just Google "Zayn leaving crying" and the Internet will burst open with videos and tweets of young people all over the world sharing their unfiltered sorrow, including his former bandmate Harry Styles, who was caught wiping his eyes while on stage at 1D's first post-Zayn show.
The biggest boy band in the world soldiered on without their missing fifth, releasing another album before eventually announcing an extended hiatus that started this past March. It's not entirely clear whether the hiatus is truly a breakup, but in the interim, Zayn has screeched off into solo stardom with nary a speed bump in his way. His debut solo album, Mind of Mine, arrived at the end of March, and in the two months since, Zayn has all but scorched the international radio charts.The record is bursting with downtempo R&B and confessional lyrics akin to artists like Miguel or Usher, each song thoughtfully crafted around Zayn's powerful falsetto. Over the 18 tracks, there are the requisite head-bobbing earworms, like "BeFoUr," as well as heart-thumping ballads, like "iT's YoU," where his voice practically spirals into outer space.
Smoldering and self-assured, Zayn 2.0 has joined the ranks of mononymous artists — his name is now branded ZAYN — and he gets to call one of the most beautiful women alive, model Gigi Hadid, his girlfriend (there have recently been conflicting reports about whether the two have split, but ahead of press time, comments in the media and videos on Hadid's Snapchat suggest the couple are still together). His first single, "PILLOWTALK," charted at number one in multiple countries, including the US and UK, when it was released in January. The video for the single trumpeted his new, sexually charged direction as it oscillated between shots of Gigi and Zayn passionately kissing, sultry shots of a nude woman with a blooming flower between her legs and glowing red visuals. It's currently sitting at over 521 million views on YouTube. Overall, Zayn is not having a bad life. And on a crisp May night in Los Angeles, this wildly successful 23-year-old — a multimillionaire many times over — sat down to chat with PAPER inside the low-lit recording studio where he's already chipping away at his second solo album.
Ushered in by a small team of hip English women from his record label, Zayn is as low-key as can be. He's brought in a sensible dinner of grilled chicken and brown rice, noting that "I've not been feeling too well recently because I've been partying too much and not looking after myself and eating enough food. I'm just trying to take care of myself." But that's also spaced with a few cigarettes, so you win some, you lose some.
If, like me, you weren't familiar with the name Zayn Malik, odds are that changed on March 25, 2015. It was on this fateful day the 22-year-old singer announced his permanent departure from the titanic boyband One Direction. To say the internet was aghast at the news would be like saying Mount Everest is tall: a staggering understatement, the dimension and magnitude of which is nearly impossible to fathom – much like Malik's 19 million followers on Twitter, or the 11.3 million on Instagram, or the 515 million-plus views (and counting) racked up by his debut solo music video "PILLOWTALK". The crying emoji had never gotten so much play. Social media became a variegated trauma-rama of caps-locked teenage heartbreak.
"I AM LITERALLY SOBBING ZAYN WHY WOULD YOU DO THIS COME BACK PLEASE IT WILL NEVER EVER BE THE SAME", tweeted someone named Kayla.
"VANESSA JUST CALLED ME CRYING IN SCHOOL," screamed a citizen's report from a girl called Dani. "SHES (sic) IN A BATHROOM STALL CRYING ABOUT HOW ZAYN LEFT SHE'S CALLING HER MOM TO PICK HER UP I FEEL BAD."
Then there were the memes: Kim Kardashian's ugly-cry face empress among them, accompanied by a chorus of girls sobbing alone in their bedrooms, surreptitiously filmed for Vine videos by siblings and parents. #AlwaysInOurHeartsZaynMalik was the number-one trending topic for a solid 24 hours, while a much more disturbing hashtag, #cut4zayn, heralded a trend of girls carving Malik's name into their forearms with razorblades (much of the carnage turned out to be hoaxes, many of them embarrassingly rendered in ketchup, no less). It was even reported that law firms specialising in workplace rights were flooded with helpline calls asking for advice on requesting paid compassionate leave.
"Everybody was just crying," recalls Malik, wincing and suppressing a laugh. "Yeah… Sorry about that."
You can read the statement below:
Zayn Malik wasn't always dressed in Versace. Before the sensual-pop, Mind of Mine singer went solo back in March of 2015, the then-One Direction member was better known for his distinct swooped coif than a fully formed individual style. But now, a mere 12 months post 1D-breakup, Malik is a global style sensation in his own right, photographed just as often for his embroidered Valentino duster coats as he is for holding hands with famous model girlfriend, Gigi Hadid.
Billboard spoke to the man behind Malik's evolving fashion identity, celebrity stylist Jason Rembert, whose clientele includes Rita Ora, and who has been working with Malik since July of last year. Rembert shares their favorite pieces, how Malik has grown since departing the band, and what it was like styling the sexy couple for the "PILLOWTALK" music video ("Gigi is such an amazing person, inside and out").
What was it like styling Zayn for the first time?
We've been working together since the beginning of July, and when my management signed him, they asked me if I'd be interested in styling him. Most of my clients have been women, and usually I can get very dramatic and flamboyant with them, but Zayn is subtler and more toned down. I was really excited to finally style a man.
When you're pulling pieces for him, what do you usually look for?
Really great silhouettes, fitted pants and dark colors. Duster coats are big for us right now. Bomber jackets, parkers, lots of leather. Zayn feels comfortable in longer pieces and he loves anything vintage, particularly vintage jewelry and leather jackets. Most people don't know this, but Zayn is really into art. So when I pull pieces I try to keep that in mind.
In what way does his love of art inform his styling?
We love unique, well-made things. Zayn's a collector of vintage, and he also wears a lot of pieces that look vintage. For example, Zayn wears a lot of jewelry, and our favorite designers right now are Jennifer Fisher for older-looking pieces, and Foundwell for real, amazing, amazing vintage. Anything we've ever needed, Alan [of Foundwell] has found. Vintage Rolexes to vintage Cartier.
Mind of Mine knocked Adele's 25 from the top spot, with just over 4,000 more sales. The former One Direction singer told the Offcial Charts Company it was "mind blowing".
"I can't believe that I have managed to achieve this as a solo artist. I am very proud coming from Bradford achieving this in my home country."
He added: "It's mind-blowing to me. I don't take the support I have received for granted. My life at 23 could have been very different."
The album's lead single, Pillowtalk, went straight to number one in February.
Source: bbc.com