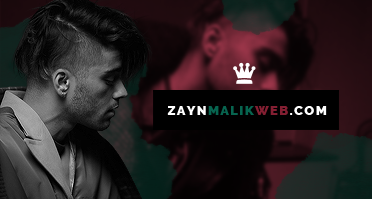 Social Media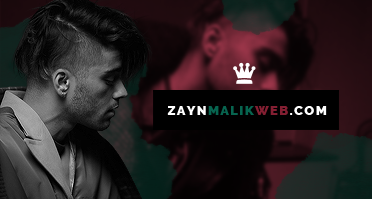 Affiliates










Wanna be here? E-Mail Us!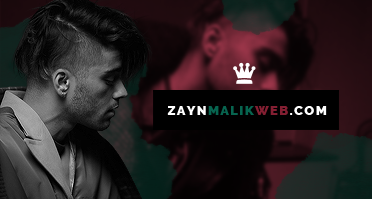 Icarus Falls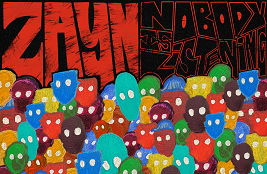 Icarus Falls is the second studio album by English singer and songwriter Zayn, released on 14 December 2018 by RCA Records. The album was preceded by the release of six singles: "Let Me", "Entertainer", "Sour Diesel", "Too Much" featuring Timbaland, "Fingers" and "No Candle No Light" featuring Nicki Minaj.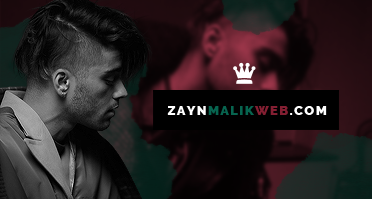 Latest Video: Stand Still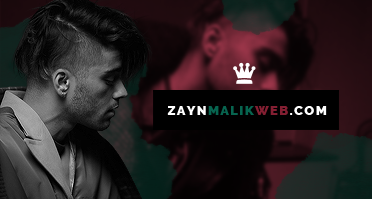 Instagram
In the December issue of British Vogue, Zayn discusses breaking away from the boyband mould, not making a single friend during his five years in One Direction and what life is like now with model girlfriend Gigi Hadid.
Zayn. The reputation of the Muslim-raised British-Pakistani working-class boy from West Yorkshire precedes him. He shot to fame as a member of X Factor success story One Direction, fled the band in March 2015 – at the peak of their tween-fuelled fame – and forged his own path as a solo artist. He moved to the US, scored a campaign deal for Versace's diffusion line Versus and fell in love with Gigi Hadid. Billions of streams and millions of social followers racked up.
How did he cope with such a stratospheric career trajectory? "We went from theatres, to arenas, to stadiums – there was never any sort of bridge between. Just boom, boom, boom," the now 25-year-old tells Vogue features director Giles Hattersley of One Direction's demanding schedule. "I guess that kind of progression to any mind – but especially when you're 17, 18 – it kind of affects you a little bit. People take it different ways – especially when there are five different personalities. The relationships had broken apart."
Indeed, Zayn says he came away from his five years in One Direction without having made a single friend. "Yeah," he says. "I have always been a bit like that, though – always a bit of an island. I don't like to confer with too many people." Does he see any of the band still? "Nah. I ain't spoke to any of them for a long time, to be honest with you. That's just the way it is. There's things that happen and things that were said after I left… Snide things. Small things that I would never have expected."
The love lost between his fellow bandmates – Zayn and Harry Styles had as little to do with one another as possible during their time in the band – might be minimal, but he's content living in semi-isolation in SoHo with Hadid. "Everything is great," he says of their relationship, which weathered a brief, but very public, split and reconciliation earlier this year. "She's super-organised and I'm really not. It helps that she can get things together for me a little bit. I lean on her a lot."
Zayn is the latest A-lister to join Converse's all-star family.
Zayn appeared in a campaign launched by the sneaker brand, which he teased yesterday through an Instagram photo appropriately captioned with the star symbol.
Confirming the news, the brand shared an image of Malik along with the caption, "Give them something they don't know how to rate," as well as the hashtag #RatedOneStar. The global social launch begins today with an out-of-home rollout starting next month.
A product of the '90s skate culture, Converse's One Star sneaker features a suede upper and bold color palette. Rap star Tyler the Creator and cool-girl brand MadeMe have also released their own spins on the original shoe's iconic style.
How Do You Explain Zayn? The 25-year-old British singer is deeply, maddeningly, almost trolling-ly enigmatic. And that cultivated mystery—along with his disdain for the standard rules of superstardom—is probably what puts him on the short list for COOLEST HUMAN ALIVE. On a recent Friday night, though, he dropped his guard and spilled his guts.
There are exactly two places in New York on a Friday night where Zayn Malik can smoke Marlboro Lights as liberally and openly as he pleases, unencumbered by gawkers or the city's increasingly draconian anti-smoking laws. The first is Zayn Malik's SoHo apartment, where he spends the majority of his time, zoning out, reading books, listening to music, and "partaking in the herb," as he says. The second is the Mary A. Whalen, a 172-foot-long restored-tanker-ship-turned-nonprofit-hangout-spot that is docked off the shore of Red Hook, Brooklyn. The ship is closed for business after 6 P.M., but tonight its leader, a hardy blonde ship preservationist named Carolina, has agreed to keep it open late to accommodate us. No crowds, a few plastic chairs, and a gently lilting surface that is basically a giant ashtray.
There is just one problem: The temperature on deck is decreasing rapidly with the setting sun, and Zayn—the 25-year-old former British-boy-band member, current solo pop-ish star, and all-around inscrutable avatar of contemporary celebrity—has arrived with nothing on his person but a lighter, a backpack, and an iPhone. No jacket on his rail-thin five-ten frame—just a pair of charcoal skinny jeans, a distressed Pink Floyd T-shirt, a bright pink beanie that obscures his new flower skull tattoo (or "tah-oo," as Zayn pronounces it). He looks so modernly cool, blending a hip-hop swagger with a punk-rock edge, that he should receive a cut from Urban Outfitters every time someone makes a purchase. He is the only man whose Disney-princess-long eyelashes seem to bolster his machismo rather than diminish it. Nobody this dreamy has ever bothered to check the weather to see if he should grab a jacket before leaving the house. Through chattering teeth, he rejects multiple offers of blankets. "It's all good," he insists, burping faintly after taking a swig of his Peroni. "I'm cool."
Still, Carolina avails us of the ship's warmer galley. "I might have a cigarette first?" Zayn asks, as though he needs permission, gesturing toward the other side of the ship. Over there is his assistant Taryn, a young woman with French-braided pigtails that make her look more like a high school soccer player than someone designated to manage the everyday logistics of a notoriously slippery superstar's life. She is the custodian of his pack, doling out individual cigarettes to Zayn periodically.
The world-class musician and GQ's Most Stylish Man fronts Penshoppe's Spring Summer 2018 collection. Zayn's campaign looks are perf for the heat wave currently ongoing, so flock to a nearby Penshoppe store to cop them ASAP!
Zayn is on the cover of the newest edition of "Interview Magazine" Germany. You can check the photo below: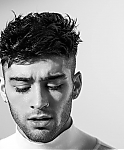 It may be the first day of fashion week but Zayn in a Tommy cricket jumper on the cover of Elle India is what the fashion world is really buzzing about. It's the first time we're seeing the international popstar on the cover of an Indian magazine and honestly we can't help think he just fits. It could be the Urdu origin name, the international looks or the fact that it's Zayn. Though the looks do have a part to play…
"I kept the mood true to his rock 'n' roll personality and the choice of clothes was a mix of bomber jackets, denim, sharp suits and lots of prints and textures." Rahul Vijay, Elle's Fashion Editor says about the shoot. "I hadn't heard his music before and I just knew of him as a popstar who was dating Gigi Hadid. I would play his tracks in preparation for the shoot while doing call-ins. The white cricket sweater from Hilfiger Collection with the neck adjusted to show off his tattoos seemed like an appropriate cover image. It's rock'n'roll – preppy."
Over lunch- which was a plate of chicken wings for Zayn- the former boy band singer was shocked to find out how popular he is in India. "He loves Indian food and claims his mom makes the best Indian food around." No prizes for guessing who his favourite Bollywood actor is. "He loves Shah Rukh Khan, he's even made Gigi watch Devdas, which is one of his favourites."
Zayn did seven shots in about 3-4 hours with Manhattan as his backdrop from the iconic Lotte New York Palace Hotel. "He's what a star his age should be: humble, calm and very easy to work with. He doesn't like to smile in pictures, but that's fashion so it works." With that jawline we don't blame him for not wanting to disrupt it.
After the overwhelming success of his debut solo album, all eyes are on VMAN38 cover star Zayn Malik as he readies to release his follow-up. If you think the attention might have gotten to him, think again: music's most in-demand superstar may also be its most humble.
Over the week leading up to my interview with the elusive Zayn Malik, much of my time is spent reading up on the endless list of articles that paint him as the bad boy who broke millions of teenage hearts after leaving One Direction. While it would be a much easier story to tell you that Zayn fulfilled every post-Destiny's Child Beyoncé, rogue boy bander stereotype imaginable, that wouldn't be honest. The truth is that Zayn Malik is not a "bad boy" at all. In fact, he might be the furthest thing from it.
When we connect, it hardly registers that the person I'm speaking with is a celebrity—let alone one that has accrued 23 million Instagram followers, over one billion streams on his critically acclaimed debut album, an estimated net worth of $45 million, and the world's most in-demand supermodel as a girlfriend. (Not to mention that his name literally translates to "beautiful king.") He speaks with ease, offering the types of down-to-earth insight that I would hardly expect from someone who has been known to cancel arena-size shows due to anxiety. When we converse, I begin to understand that this is because I'm not speaking to Zayn, the ultra-famous boy who left One Direction—a fictionalized character and narrative that's as publically manufactured as the now-dismantled band itself—but rather Zayn, the artist and individual.
Continue Reading ➔