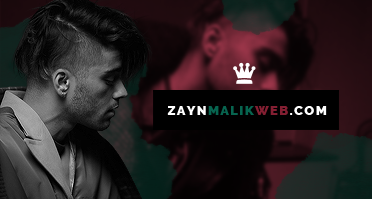 Social Media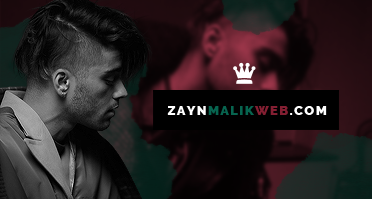 Affiliates









Wanna be here? E-Mail us!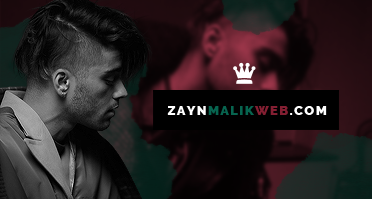 Mind Of Mine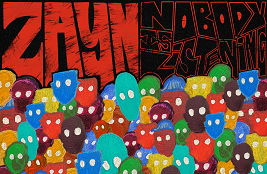 Mind of Mine is the debut studio album by English singer and songwriter Zayn. It was released by RCA Records on 25 March 2016. It has received mostly positive reviews from music critics, with praise directed towards Malik's new musical direction, his vocal performance, and the ambitious experimental production. Singles from Mind of Mine: 'PillowTalk', 'Like I Would', 'BeFoUr' and 'iT's YoU'.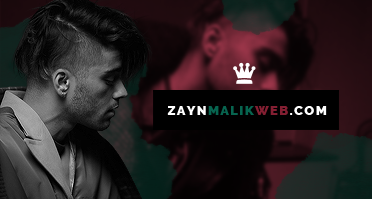 Latest Video: Let Me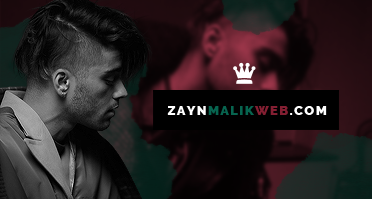 Instagram
Zayn has been announced as the latest cover star of The Sunday Times Style supplement.
Due for publication on Sunday 19 March, the newspaper shared a photo from their photoshoot with Malik looking as cool as ever, on their Instagram on Wednesday 15 March.
Gigi Hadid picked up a camera to shoot Versace's new Versus campaign, starring her boyfriend Zayn Malik and model Adwoa Aboah.
Gigi captured the intimate photos with iPhones and digital cameras at the legendary Chateau Marmont in Los Angeles.

"It was sick to work with Versus. Dontella is a G. It was extra special that Gigi shot the campaign. Looking forward to following up with my Versus collection that drops in June", Zayn said in a statement.
Gigi added on her Instagram, "My man by me for @versus_versace SS17!! thank you so much @donatella_versace @patti_wilson @joannasimkin @eriktorstensson #versusuncesored".
Zayn's fashion cred is on the rise. In February he'll reveal his vision for Versus Versace as the brand's newest "rock star" designer, and today the musician debuts his line of shoes with Giuseppe Zanotti. Zayn and Zanotti met at Paris Fashion Week in 2015. "When I saw him, I said to myself: 'He is a cool guy and the epitome of a modern rebel,' " said Mr. Zanotti, who knows a thing or two about finding creative provocateurs to work with. Don't forget, Mr. Z calls Beyoncé a friend and client.
"I like to work with musicians because we share a very similar vision," said Zanotti. "[Zayn and I] have always had an appreciation for one another, but it was during our first encounter in Paris that we realized we had a similar attitude and approach: iconic, edgy, and expressive. Zayn's bold and individualistic vision, easy coolness, and love for fashion mean a lot to me."
For Malik, the collaboration marks a slight shift in his direction from musician with style—and a stylish girlfriend in the form of Gigi Hadid—to style star in his own right. Here, the Londoner chats up Vogue.com about what inspired his shoes and his personal style rules.
How did the idea for a shoe collaboration with Giuseppe Zanotti come about?
When Mr. Zanotti and I first met at Paris Fashion Week last year we realized that even though what we each do, music and shoe design, could be seen as worlds apart, we had a lot in common in how we approach and style them. I like things which are a bit dark and weird, and Mr. Zanotti isn't afraid to play with those elements either. The process of designing my collection has been really fun as a result!
Most of the shoes you designed together have a boot-like silhouette and come in neutral colors—why did you gravitate toward this style?
I wanted to mix up the iconic rock 'n' roll styles like boots, which are quite hard, with organic colors. I think the mix makes them feel quite classic.
What were some of your inspirations for the designs?
I'm always sketching down ideas and designs. I draw and paint a lot, so when it came to the shoes, I think that the ideas were already in my mind, somewhere. It was just a matter of putting them together. I take influence from everything I see, and I think when you look at all of the things I make from music, my merchandise, and these shoes that they all have a darker aesthetic.
Your fashion star is rising with your Zanotti collaboration and your upcoming one with Versus Versace—why is fashion something you're interested in pursuing?
Like I said earlier, I love to design and I can't see that suddenly stopping! Fashion, like music, reaches everyone and has turned out to be another outlet for me. I'm so excited about learning from Mr. Zanotti and his team, plus Donatella Versace and her team.
What's your personal style motto? How do you define your personal style?
I don't think I have a motto really. For me fashion and style is very personal and rather than following trends I like to mix a few timeless pieces with whatever makes me feel good!
He shocked the world — and broke millions of hearts — when he quit One Direction. Now he's a superstar in his own right. Zayn tells Charlotte Edwardes about his struggles with anxiety, overcoming racism and wooing Gigi with steak and potato pie.
The photo shoot is running late so I have a good hour to admire Zayn Malik doing mean-eyed Zoolander pouts with his collars flipped, before he is disrobed, released for a 'smoke', and then plonked in front of me for his real close up.
Aside from the strong-smelling tobacco, the most noticeable thing is how distractingly pretty he is — like Aladdin but with inch-long eyelashes and a full pelt of stubble. For a while, he had a badger streak in his swept-up hair, but today it's tamed and thick. He changes it almost daily — blond one, shaved the next — which, according to those close to him, can be read as screaming f*** you to his former life in One Direction, where rules on appearance were so strict that everything from hair dye to beards and earrings had to be signed off, because 'we had to have a certain look for the brand'.
So at 23, he already has enough fodder for a slim autobiography — Zayn — that covers 2015 to 2016, the year of his liberation from bandmates Harry Styles, Louis Tomlinson, Niall Horan and Liam Payne, thrown together on The X Factor in 2010. In that time, he's largely relocated to LA (where he has a house, as well as another in north London, and another in Bradford where his father, mother and three sisters still live). His girlfriend is the model Gigi Hadid, although: 'We haven't officially swapped keys or anything yet, we live together wherever we are.' He's released a solo album called Mind of Mine from which the single 'Pillowtalk' went straight to No.1 in the US and UK (the video is basically him snogging Hadid with psychedelic effects).
Of course, his decision to quit One Direction was considered earth-shattering. It was said he'd 'self-destructed' and 'had a breakdown'. A statement was released saying — and I read it out to him now: 'I am leaving because I want to be a normal 22-year-old who is able to relax and have some private time out of the spotlight.' So is he normal now? He smirks and leans forward: 'I'm going to ask you a question now — do you think I wrote that? Like, look how it's worded. I'm not a 35-year-old lawyer. I don't write like that,' he sits back, satisfied.
I guess this is his point: even his exit was choreographed. There was no breakdown. He can't even cite a low point, saying it was more a consistent numbing, miserable flat-line. Management took over the minutiae. Days were structured 'so that you didn't have time to think because you were concentrating so hard on work. I lost my bearings of what time it was, sometimes, what day it was'.
As well as the enforced pop uniform, the boys weren't supposed to have tattoos without permission — although Malik broke this because 'whoops, once it's done, it's done'. 'They kind of went crazy when I had a massive "ZAP" tattooed on my arm,' he says. In all seriousness, he adds: 'It was just a continuous struggle because I was hurried into a situation that I didn't necessarily want to be in. Obviously I had to stop feeling like that. So one day I stopped being in the band.'
By 'hurried' he means there was no time to stop and think after The X Factor. The band finished third (behind soloists Matt Cardle and Rebecca Ferguson) and were signed to Syco, Simon Cowell's record company. 'I was very ignorant at 17 — blind beyond my years. I thought going on X Factor meant you won a million pounds and got a contract at the end of it. And I was like: "Shit. All my problems are solved. I win a million pounds and that's it. Simple." But you don't think about everything else that goes with it. You're only 17, your dreams are immature. You see what you want.'
What advice would he give his 17-year-old self now? 'Don't do it.' At first, I think he's joking. 'I would say: "Do your research and be a bit more prepared about certain situations before you make a decision,"' he says.
That bad? 'Yeah.'
Would he still have signed with the knowledge he has now? He stalls and, at first, furnishes me with platitudes, saying he's 'super thankful' for everything he has as a result. 'But I probably wouldn't have [signed] — I would've waited a couple more extra years. Just so I had that time to just get my head around being a famous person. I've never been able to have, what's the word? Anonymity.' He repeats the word. 'If I could go back, I'd have a few more years of anonymity.'
Is there a place he isn't recognised? 'I've tried a few remote places and you still get pictured. It's flattering — they're fans and it comes with the job — but it would be nice to know there was a country where nobody knew you at all. I'd like to find it.'
He jokes about being transported into the 'bubble' of One Direction. 'One day, I was a chilled normal guy living at home with my parents, going to school. The next, I'm all over the world and people know who I am.' He missed home 'a lot — I just wanted to come home and forget about the world'. But his mum told him to pull his socks up. 'She said: "Sometimes you have to do things you don't want to do."'
The girls were hard to ignore. They mobbed his manager, his PR, his agent. He's been asked to sign breasts — which he did, because: 'You can't say "Put it away". You've got to be friendly, right?' At other times, he'd be sitting in the car while nipples were flattened against the window. 'Which is all right if you're having a shit day,' he grins.
He recalls having a cigarette at the back of a studio with his bandmates one day — 'And the dustbin started moving. We were like, "What's going on?" Suddenly this girl jumped out screaming. The bin fell over and five security jumped on her. She was screaming and beating them off — one girl, five men. She didn't care. She was like: "I'm going to have all of you."'
I'm horrified by this image, but Malik assures me it was 'funny'. I hope she got an autograph? 'She did. She deserved it. We signed some stuff and took a photo with her too.'
What wasn't funny was the rush of One Directioners who began self-harming and using the hashtag #Cut4Zayn in response to his departure. 'I never anticipated or could've planned for what the reaction was going to be,' he says. 'It was crazy.'
One major cost of his five years in One Direction was that Malik developed an anxiety disorder. He started to live in perpetual fear of letting anyone down. In my hour with him, he displays multiple small acts of politeness — jumping up to close the door when the music gets loud, offering to refresh my tea and asking if I'd like a cigarette. I keep thinking how proud his mum must be ('She is').
'I want people to see the good side to me and, yeah, the emotional stress of maybe not fulfilling that is a lot sometimes,' he says. 'Anxiety is something people don't necessarily want to advertise because it's seen, in a way, like a weakness. I speak about it so that people understand that it doesn't matter what level of success you have, where you're from, who you are, what sex you are, what you do — you can still experience these things.
'For me to pretend that I didn't have anxiety would be fake. It also helps people understand why I behave in a certain way. Sometimes things get in the way of us doing exactly what we want. I never mean to offend. It's an uncontrollable thing that I can't do anything about.' He's turned down opportunities as a result. 'Sometimes I won't go heads in with something that could be really beneficial because I don't feel comfortable.'
One of his great discoveries has been 'talking about how I feel', not least to his mum — a therapist of sorts? 'Kind of, yeah. Mixed in with my dad, and a bit of my manager.' There's no doubt his life has changed, not just because of the £30-odd million in the bank. He has a bodyguard and someone he calls 'a dude who tailors my clothes because I'm a weird body shape — wide shoulders, super skinny, and, like, really long arms'. Yet the first thing he did on returning to the UK two days ago was get 'fish and chips with curry sauce and mushy peas'. Bradford, he'll 'always have a soft spot for, because it's where I'm from'.
Malik is the son of a Pakistani father, Yaser — who stayed at home to bring up the four children (he has three sisters aged 25, 17 and 13, who tell him when he's being 'an idiot, which is quite frequently') and an English mother of Irish descent, Trisha, who worked as a chef. At school he was 'outgoing and confident, loud and crazy'. He loved comics, drawing, 'and anything sci-fi, weird and alien'.
He would've been eight when tensions between the Asian population and white working-class fascists erupted into race riots in 2001. Bradford had a sizeable and active National Front and the British Nationalist Party won four council seats in 2004 — not an easy place to grow up in a mixed-race family. 'It was very confusing,' he says, 'because I'd see dad as dad and mum as mum. I didn't see colour, I didn't see religion, I didn't see race. And then obviously as you get older, you start to develop your identity and see who you are and where you're from and which group you belong to. So that was also very confusing.
'I was lucky that my mum and dad would always explain it to me: "This is just the way it is, this is some people's belief, this is the way that they've been brought up. You're brought up differently so you've got to respect everybody and hope that people respect you in return."'
He's very forgiving, putting some of the racism down to 'just very old-fashioned views: there's a lot of old people there and they're stuck in their ways'.
'That generation were taught a certain way, that's all they know. Towards the end of the 1980s, beginning of the 1990s, you had mixed families all over the place, and those older people didn't really understand that. They didn't understand that you can be white and you can be brown. You can be from England and a Muslim and be from Pakistan and be a Christian. People found it very hard to distinguish between religion and culture and race.'
Was he hurt by those attitudes? 'A little, yeah. I got excluded, got in fights. Nine times out of 10, the fights were due to racial things.' He flicks his lighter a few times. 'I never really dwelled on this in the past, but I do believe it is something that people should know — this is who I am, this is where I've come from. It's not so much that it hurts — it's what builds you as a person. What you learn from that. I have an understanding of certain issues.' For a second, he sounds annoyed: 'Just because I don't dwell on those issues, doesn't mean I don't know. I am aware of what things go on. I am aware that people grow up in racially segregated communities.'
He weaves that flat, deadpan Bradford accent around some rather poetic turns of phrase, which reminds me that he was plucked quite literally from the middle of his English A Level at Tong High School to audition for The X Factor (he'd still like to go back to university one day). A favourite book is Of Mice and Men by John Steinbeck; he talks about Shakespeare, The Handmaid's Tale and 1984, and laughs about being 'one guy in a class of females in English' and being 'constantly cornered by 15 women being super-feminist and killing me [saying] "Shut up Zayn, that's wrong" if I was ever asked to give the male point of view'.
'My mum brought me up as a feminist,' he adds. 'Three sisters, five aunties and a mum — not a hope.'
This means he's happy to cook for Gigi and says he makes her 'steak and potato pie, Sunday roast dinner and Yorkshire pudding'. Seriously? 'Yeah, she likes a good Yorkshire pudding.'
They met at a Victoria's Secret party and he recognised her 'from her picture' and asked her out. They went to The Bowery Hotel's restaurant, Gemma, in New York. 'It were really nice,' he says. 'She's a very intelligent woman. She knows how to carry herself. She's quite classy and that. She's not, like, arrogant in any way, she's confident. She carries it well. She's cool.' They've met each other's families. Hers are 'cool'. Although he adds that Gigi's mother, Yolanda, star of The Real Housewives of Beverly Hills, has Lyme disease and isn't well.
The couple spend all their spare time together — in LA or her flat in New York. And they sing together —'She's got a nice voice, I like her voice.' He drinks whiskey ('Jameson or Glenfiddich'), she likes tequila ('spicy margaritas with jalapeños — crazy').
Does he smoke weed? 'Weed is also a part of my life for certain things,' he admits. 'I find it helps me be creative. Some people say it kills your ambition, some people say it destroys your personality. Personally I haven't had any of them experiences yet.' Does he smoke it for breakfast? He shrugs and grins. 'I don't think I'm allowed to specify — don't get me arrested.'
I ask what their friends are like and he says the LA 'kids' are different from the people he grew up with. 'They live on beaches, they're zen and chilled. You get a moody feel in the UK and I very much embodied that personality throughout my teens. I was a moody-bastard British guy, you know, hated even walking so was dragging my feet. In LA, they are very happy and positive and it's nice to be surrounded by that sometimes. Not that I don't like coming back to earth here.'
He likes having control of his life again. 'Before, because I was told what to do and told where to go, I didn't feel like the reward was mine to take home. Do you know what I'm saying? Whereas this, I'm in control of. It's crazy, but it's mine, so it is rewarding and it's worth it now.'
By definition, Zayn Malik contains all the trappings of a celebrity, but the perks of fame and fortune weren't enough to compensate his desire for creative freedom. Now, over a year since his notorious divorce from One Direction, the singer explains that while he's enjoying his new independence, the repercussions of stardom are still a struggle.
The unremitting desire to achieve notoriety is a human sentiment that stands the test of time. While some are more adamant in their pursuits and others may be striving for it subconsciously, what remains uniform for everyone is wanting to be recognized and lauded for our achievements. Prom Queen. Employee of the Month. Most Valuable Player. Volunteer of the Year. All of these titles were invented to award someone for excelling at a particular trait or action, whether that's spending your spare time serving up food at a soup kitchen or being the most fashionable person in your high school.
While everyone wants to be personally celebrated for something, it would be ill-advised to hastily suggest that anyone seeks to strive for "celebrity." On paper, the term strikes nothing but the most lustful layer of the retina – global praise from complete strangers, making a living through a cherished craft and powerful access, both personally and publicly. Trying to negate the allure of this scenario is strenuous, but once the glossy sheen of the wet ink dries, more and more smudges appear the closer you look.
Exchanging personal freedom for such a lifestyle may seem trivial when taken at face value. Not being able to shop for groceries without being accosted or photographed by someone at any given moment, forced interactions with sycophantic enablers looking to leech off your success or being told how to behave and dress under contractual obligation might seem like minor payoffs when your cultural influence, relevance and affluence stand (seemingly) unconquered.
But it was the very paucity of these freedoms that lead to the demise of celebrated figures across various periods in pop culture, from Marilyn Monroe and Judy Garland to Kurt Cobain and Britney Spears. The dark side of fame is certainly not a new concept, but it's one that continues to be revisited and consumed time and again.
"I hate the word celebrity," says Zayn Malik, a guy who knows a thing or two about living life in the public eye. "I think it's a dangerous road to go down, thinking of yourself as a celebrity, because then you somehow automatically think that label makes you superior to other people. Some people just want to hang around you because they know your name, so they think that means they know you, and I can see through that bullshit a mile off." As one of the most recognizable contemporary pop stars in the business, Zayn's adroit ability to spot bullshit when he sees it could be his greatest talent – aside from his musical capabilities, of course.
The British 23-year-old's recognition as an individual singer wasn't always as potent. Before being acknowledged simply as Zayn, he was known as Zayn Malik, a one-fifth singing counterpart of the colossally popular UK boy band, One Direction. For over five years, Malik sang, danced, clothed and even groomed himself in accordance with the group's brand policies. "We were literally meant to ask permission before we changed our hair or like, grew a beard," notes Malik. "It was ridiculous." Yet this chapter in the singer's life would close on March 25, 2015, when he announced his permanent departure from 1D, marking the dawn of Zayn 2.0 – a move that would promote a distinct evolution in sound, attitude and facial hair for the artist.
"I don't think you can ever be prepared for something like that," said Malik. "I knew there would be a big reaction in the press, because there was so much attention on us at that point, but I had no idea how fans would react." While he may not have known exactly how fans would react, it's hard to believe that Zayn didn't have at least an inkling of how monumental the news would be for his followers.
With the force of Leviathan, the internet was violently pummeled by a tidal wave of tweets, Facebook updates and Instagram posts from emotionally-vulnerable adolescents, most of them female, exclaiming that the day of reckoning had finally come. The hashtag #AlwaysInOurHeartsZaynMalik hovered as the number one trending topic for a full 24 hours, while a much darker hashtag, #cut4zayn, trumpeted a disturbing trend of girls carving Malik's name into their forearms with razorblades as a means to eulogize his departure from the beloved pop group.
It was a day that claimed a fragment of countless teenage girls' souls; an emotional apocalypse defined by gallons of tears, razed hormones and distressed parents. "I try not to take [my actions] into consideration too much because if I did, I'd never do anything," Malik proclaims. "It's a lot of pressure. I never claimed to be a role model, I just make music."
It's astounding to fathom just how grave an impact such a decision could have on literally millions of people in nearly every crevice of the world. You might've lost a few friends when you quit the football team to join the drama club, or had a nasty rumor spread about you after you broke up with a girlfriend to start dating her best friend, but in Zayn's case, a personal choice holds such clout that it can puppeteer the mental stability of legions at the drop of a hat. Throw social media into the mix, and the repercussions are inescapable.
"Everyone has an opinion on social media, even though they don't know you, and it gets exhausting."
"It was great seeing the support I was getting from a lot of people, but there was also a lot of negativity and criticism and people talking shit about situations they knew nothing about," said Malik. "Everyone has an opinion on social media, even though they don't know you, and it gets exhausting. You get misquoted in the press or a bullshit rumor gets printed and it's frustrating to watch people believe those things and form opinions on you based on what they read. I've learnt to ignore it for the most part, but it still pisses me off occasionally."
Though he cited privacy as the principal reason for leaving the band, the singer's life today couldn't be positioned closer to the pounding rays of the media limelight. In March 2016, the one-year anniversary of his notorious divorce from One Direction, Malik released his debut album, Mind of Mine, via his new label affiliate RCA.
Following the success of the LP's first single, "PILLOWTALK," which broke records back in February for having the most global first-day and weekly streams for a debut artist track (and knocking fellow pop deity Justin Bieber from his glorious Billboard reign in the process), Mind of Mine bulldozed its way to number one on both the U.S. and UK charts, becoming the first solo album from a British male singer to do so.
In addition to his musical feats, post-1D Zayn would also gain acceptance from the fashion community; from sitting tête-à-tête with the industry's front row elite at Louis Vuitton and Valentino's SS16 shows last summer to turning heads in a metallic-sleeved Versace suit at this year's Met Gala, and, most recently, landing a collaboration with Italian shoe designer Giuseppe Zanotti. "I like to express creativity in as many different ways as possible and I'm always exploring new things. Designing shoes was an interesting form of art for me because I was having to create something that has aesthetic value, like music or painting, but is functional at the same time."
"You have to not give a shit what people think about you. You have to guide your own career and not follow other people's expectations of what kind of artist they want you to be."
Creative projects notwithstanding, the hype fueling Zayn's popularity can perhaps only be trumped by his widely publicized love life: his girlfriend just so happens to be social media queen and ubiquitous "It Girl" Gigi Hadid, and together they form one of the most mooned-over millennial couples in Hollywood. So much for a guy who wanted a bit of privacy.
But while the ex-boy band member has all of the accoutrements of an A-lister, there's still something very authentic about him. "It's cynical to say, but I think to really 'make it' in a commercial sense, you have to be a bit of a faker. If you're not going to be fake, then you need a really thick skin," says the pop star. "You have to not give a shit what people think about you. You have to guide your own career and not follow other people's expectations of what kind of artist they want you to be."
Zayn's dauntlessness is a clear attribute to his prosperity, but his career in entertainment thus far has served as a training period, forcing him to build up an armor thick enough to dodge the countless adversities thrown his way. It comes with the territory for every pop icon, but Malik's cases of objectification cut a bit deeper.
Born and raised in the working class neighborhood of Bradford, West Yorkshire to a half Irish, half English mother and Pakistani father, Malik's ethnic background has been put under fire throughout the entirety of his career. As the (former) only person of color in One Direction and quite possibly the West's single most prominent Muslim celebrity, Zayn has faced a bevy of abuse in the form of anti-Muslim slurs and even death threats.
In June 2012, rightwing American blogger Debbie Schlussel accused him of "boy band jihad" and "pimping Islam," while earlier this year, rapper Azealia Banks, after accusing the artist of lifting her image in the video for "Like I Would," took shots at Malik's race on Twitter, spitting out terms like "sand nigger," "faggot" and "curry-scented bitch," and even referred to Malik's mother as a "dirty refugee."
"Generally, I try not to comment on politics or controversial issues in public because I don't think that it's my place," says Malik. "I struggle with the invasion of privacy that comes with this job. I also think one of the most negative aspects of being in the public eye is that you have no control over people's perception of you."
But despite the crunches, Malik has never shied away from being proud of his ethnic background, discernibly demonstrated in one of Mind of Mine's more distinct ballads, "INTERMISSION: fLoWer," where Malik incorporates Qawwali vocal techniques with lyrics written in Urdu. Given the record-shattering success of Malik's career sans 1D, it seems the singer has more than conquered the odds faced against him.
So what's next for Zayn? "I'm in the studio right now," says the singer. "That's all I'm saying." For his sophomore album, it's been confirmed that Malik will record with Malay, the LA-based beat master responsible for Mind of Mine's lush electro-R&B production, and whose additional credits include mastering Frank Ocean's 2012 pièce de résistance, channel ORANGE. But as far as a release date goes, well, that still remains in the shadows.
"One of the defining things about this whole experience is that there have been a lot of emotions, sometimes conflicting emotions, that I'm having to figure out," notes Malik. "I'm curious to see where it all goes from here. The not knowing is what makes it exciting, but daunting, too. And I'm appreciative of the fact that I have this opportunity. I don't ever let myself take this for granted."
When Zayn broke off from One Direction, he immediately started dating supermodels and making hit records of his own. Here he tells us what's next on his rise to the top.
There is no electricity in the tiny sea shanty where Zayn Malik would like to have a conversation about Zayn Malik. No heat and no real floor. Just darkness—and the underfoot lick of London's dead-black Thames.
And yet, near midnight, when our pirate hero (singer/musician/T-shirt maker) Zayn bursts through the rusty-hinged door, home from sea to his shanty (an unfurnished, pitch-dark toolshed his people thought would be maximally "chilled," as Zayn suffers severe anxiety), he's in a good mood.
"Romantic!" He sparks a joint to illuminate a stubbled boomerang jaw, plus a brown suede shearling jacket that swells him to the rough scope of a weedsidaisical Saint Bernard. He doesn't seem too anxious, moving with the loose-hipped swagger of someone used to walking in fake wind. He looks, as he would say, sick.
"It's about being happy to look a bit scruffy," he says of his style, which comprises thousands of dollars of designer merchandise. "I just got into the whole rock sort of feel to clothes—big boots, skinny jeans, and dark T-shirt, and rings. Just the grungy feel."
Grunge, to be clear, as opposed to the pip-squeak gleam of his boy-band start. If you don't know Zayn, 23, as ex-One (of the) Direction(s), he is now a hugely famous solo act, a recipient of Gigi Hadid's giddy PDA, and an ongoing case study in mononymous rebranding. And as Zayn, he's a true style renegade. He's worn robot arms (Versace). He's worn a doorman duster (Valentino). He's worn one Yeezy and one dress boot at the same time. His metaled-up ears, full sleeves, and daily-shifting hair are pure Beckhamian ("He's sick," says Zayn, flicking his lighter for emphasis), his own hair having been man-bunned, skunk-striped, and buzzed under some fake scalp tats.
Zayn now has two lines of his own. The first is his contribution to the Great Upscale Merch Revival—a 26-piece capsule linked to his album, Mind of Mine, with shirts featuring Urdu script for his Pakistani roots (like the word for mind, pronounced zehn) and graphic work by Iron Maiden's guy. It's Hood by Air crossbred with Supreme's '99 Arabic collection, says The Guardian, a review Zayn endorses. (Specifically, he says: "Sick!")
His other, newer, and more ambitious fashion project is footwear. He loves biker boots so much he made a pair with Italian designer Giuseppe Zanotti, a similarly edgy dude he fell into natural partnership with at Paris Fashion Week last year. "Style is not being afraid to be bold about some things, or to say what it is you have to say," Zayn says. "I feel like Giuseppe does that with his collection—and I try to do that with my music. So it kind of works."
Meanwhile, if you want to know what's next, as we did, you'll get the kind of answer where the platitude machine-gun fire of an ex-boy-bandee merges with press ramble and weed haze into maybe-sort-of-possibly-deep profundity:
"I'm being very, like, blessed at the minute by God or whoever it is [lighter flick], fate or whatever, so um, there's a lot of offers come our way at the minute with different things to do with fashion. And hopefully I get to get involved in all of them. I'd love to just continually have a presence, because I feel like it's very heavily tied into music and the image and the fashion, and it's all kind of one thing. So you kinda gotta be in there, I guess."
Honestly, you do gotta be in there. And by our lights—even in the dark—he is.
World renowned signer Zayn Malik is one of ELLE's five cover stars of the September 2016 issue. In the issue he talks about moving to Hollywood, dating fashion's most in-demand supermodel Gigi Hadid, and his debut solo album Mind Of Mine, which has already topped the charts on both sides of the Atlantic and garnered critical acclaim.
On his solo career and love of music:'My entire life has changed in the last year. I'm still taking it all in. I've found so much out about myself. Mostly how in love with music I still was. The album is a build up of six years and never being able to express what I wanted to say. I had something to get off my chest.'
On his relationship with his mum and sisters: 'I enjoyed the womanly influence. I have a lot of respect for women because of them. They are so strong, powerful and do everything themselves…'
On developing a personal style: 'Since leaving One Direction I've been given the freedom to be able to wear whatever I want and that's made it more interesting. More creative. I can say I want to wear metal arms and it'll happen.'
On his decision to leave One Direction: 'At that time in my life I felt I had done everything I could do there and I just needed to change it up. It didn't feel brave. I just don't have it in me to feel fully secure in anything I do. I always strive towards something better. It's why I think sometimes I come across the wrong way, a bit distant. I'm just stressed out trying to control how I'm perceived. I think about things a lot.'
On his interest in acting: 'I started acting when I was in school with theatre studies and then music came after. It completely stopped when I joined the band but I'd definitely be interested if I was given the right role.'
On his relationship with model Gigi Hadid: 'She's super intelligent, I think that's why it works so well. And we do the same type of job so we get that with each other.'
On the negatives of social media: 'As much as social networking is a big thing now, there's something to be said about having something real, if I had a choice I would take the camera off everyone's iPhone and make sure we didn't have Twitter or Facebook. It affects art form. There's something to be said about living in the moment. I try to keep my phone for calls.'
The September issue will be available on newsstands from 3 August.