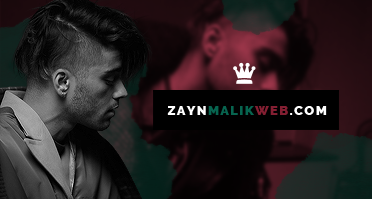 Social Media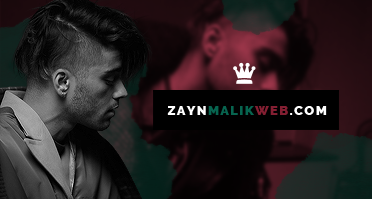 Affiliates









Wanna be here? E-Mail us!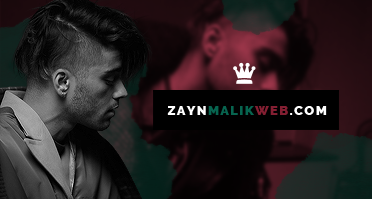 Mind Of Mine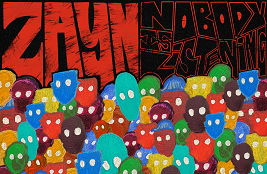 Mind of Mine is the debut studio album by English singer and songwriter Zayn. It was released by RCA Records on 25 March 2016. It has received mostly positive reviews from music critics, with praise directed towards Malik's new musical direction, his vocal performance, and the ambitious experimental production. Singles from Mind of Mine: 'PillowTalk', 'Like I Would', 'BeFoUr' and 'iT's YoU'.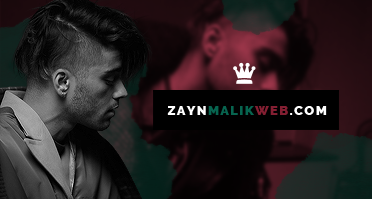 Latest Video: Let Me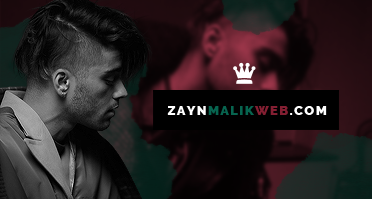 Instagram
World renowned signer Zayn Malik is one of ELLE's five cover stars of the September 2016 issue. In the issue he talks about moving to Hollywood, dating fashion's most in-demand supermodel Gigi Hadid, and his debut solo album Mind Of Mine, which has already topped the charts on both sides of the Atlantic and garnered critical acclaim.
On his solo career and love of music:'My entire life has changed in the last year. I'm still taking it all in. I've found so much out about myself. Mostly how in love with music I still was. The album is a build up of six years and never being able to express what I wanted to say. I had something to get off my chest.'
On his relationship with his mum and sisters: 'I enjoyed the womanly influence. I have a lot of respect for women because of them. They are so strong, powerful and do everything themselves…'
On developing a personal style: 'Since leaving One Direction I've been given the freedom to be able to wear whatever I want and that's made it more interesting. More creative. I can say I want to wear metal arms and it'll happen.'
On his decision to leave One Direction: 'At that time in my life I felt I had done everything I could do there and I just needed to change it up. It didn't feel brave. I just don't have it in me to feel fully secure in anything I do. I always strive towards something better. It's why I think sometimes I come across the wrong way, a bit distant. I'm just stressed out trying to control how I'm perceived. I think about things a lot.'
On his interest in acting: 'I started acting when I was in school with theatre studies and then music came after. It completely stopped when I joined the band but I'd definitely be interested if I was given the right role.'
On his relationship with model Gigi Hadid: 'She's super intelligent, I think that's why it works so well. And we do the same type of job so we get that with each other.'
On the negatives of social media: 'As much as social networking is a big thing now, there's something to be said about having something real, if I had a choice I would take the camera off everyone's iPhone and make sure we didn't have Twitter or Facebook. It affects art form. There's something to be said about living in the moment. I try to keep my phone for calls.'
The September issue will be available on newsstands from 3 August.
Zayn just dropped "wHo," a brand new song off of the Ghostbusters soundtrack!
The 23-year-old singer put his own spin on the iconic Ghostbusters catchphrase "who you gonna call?" with one of his signature mellow R&B jams.
I've added photos of Zayn from the last few days, you can check them out in our gallery:
This September's ELLE is braver, bolder, and SMARTER than ever before. A new design, to mark a new era in fashion.
To celebrate the re-design, ELLE has created FIVE special collectors' covers. One of them is with Zayn.
When Zayn Malik left One Direction in March 2015, honest-to-god tears flowed across the globe. Just Google "Zayn leaving crying" and the Internet will burst open with videos and tweets of young people all over the world sharing their unfiltered sorrow, including his former bandmate Harry Styles, who was caught wiping his eyes while on stage at 1D's first post-Zayn show.
The biggest boy band in the world soldiered on without their missing fifth, releasing another album before eventually announcing an extended hiatus that started this past March. It's not entirely clear whether the hiatus is truly a breakup, but in the interim, Zayn has screeched off into solo stardom with nary a speed bump in his way. His debut solo album, Mind of Mine, arrived at the end of March, and in the two months since, Zayn has all but scorched the international radio charts.The record is bursting with downtempo R&B and confessional lyrics akin to artists like Miguel or Usher, each song thoughtfully crafted around Zayn's powerful falsetto. Over the 18 tracks, there are the requisite head-bobbing earworms, like "BeFoUr," as well as heart-thumping ballads, like "iT's YoU," where his voice practically spirals into outer space.
Smoldering and self-assured, Zayn 2.0 has joined the ranks of mononymous artists — his name is now branded ZAYN — and he gets to call one of the most beautiful women alive, model Gigi Hadid, his girlfriend (there have recently been conflicting reports about whether the two have split, but ahead of press time, comments in the media and videos on Hadid's Snapchat suggest the couple are still together). His first single, "PILLOWTALK," charted at number one in multiple countries, including the US and UK, when it was released in January. The video for the single trumpeted his new, sexually charged direction as it oscillated between shots of Gigi and Zayn passionately kissing, sultry shots of a nude woman with a blooming flower between her legs and glowing red visuals. It's currently sitting at over 521 million views on YouTube. Overall, Zayn is not having a bad life. And on a crisp May night in Los Angeles, this wildly successful 23-year-old — a multimillionaire many times over — sat down to chat with PAPER inside the low-lit recording studio where he's already chipping away at his second solo album.
Ushered in by a small team of hip English women from his record label, Zayn is as low-key as can be. He's brought in a sensible dinner of grilled chicken and brown rice, noting that "I've not been feeling too well recently because I've been partying too much and not looking after myself and eating enough food. I'm just trying to take care of myself." But that's also spaced with a few cigarettes, so you win some, you lose some.
Zayn Malik is smoldering and surrounded by smoke on the brand new #Sexy summer issue #Sexy of Paper magazine, on newsstands June 21.
Here's what the 23-year-old "Pillowtalk" performer had to share with the mag:
On not being allowed to have a beard in One Direction: "Facial hair was a weird thing. I think it's 'cause I just looked old. And they didn't like that. [And] I always wanted a beard! I think every dude does when they're young. Seeing Al Pacino in Carlito's Way — I needed the goatee after that. I was like, 'I wanna be Al Pacino.' I've always been obsessed with that, and I had to shave it off. I used to get a bit sad."

On Gigi Hadid: "I've always said it and I still stand by it: I find intelligence attractive. When I learn something from somebody and they teach me something, that's an attractive thing for me. Obviously, I find physical appearance attractive as well, but it's definitely squared more towards a personality as I've gotten older, because you can't have a long-term relationship unless you get on with the person. It doesn't matter really about the exterior."

On his social life: "I don't really enjoy going out too much and partying. I like to have my own time and be at home, and I kind of need a partner with me to do that. I just like the security of that. It feels good to me. It feels right. We'll see each other tonight and probably watch a film. Netflix and chill. Yeah, we do that a lot."
If, like me, you weren't familiar with the name Zayn Malik, odds are that changed on March 25, 2015. It was on this fateful day the 22-year-old singer announced his permanent departure from the titanic boyband One Direction. To say the internet was aghast at the news would be like saying Mount Everest is tall: a staggering understatement, the dimension and magnitude of which is nearly impossible to fathom – much like Malik's 19 million followers on Twitter, or the 11.3 million on Instagram, or the 515 million-plus views (and counting) racked up by his debut solo music video "PILLOWTALK". The crying emoji had never gotten so much play. Social media became a variegated trauma-rama of caps-locked teenage heartbreak.
"I AM LITERALLY SOBBING ZAYN WHY WOULD YOU DO THIS COME BACK PLEASE IT WILL NEVER EVER BE THE SAME", tweeted someone named Kayla.
"VANESSA JUST CALLED ME CRYING IN SCHOOL," screamed a citizen's report from a girl called Dani. "SHES (sic) IN A BATHROOM STALL CRYING ABOUT HOW ZAYN LEFT SHE'S CALLING HER MOM TO PICK HER UP I FEEL BAD."
Then there were the memes: Kim Kardashian's ugly-cry face empress among them, accompanied by a chorus of girls sobbing alone in their bedrooms, surreptitiously filmed for Vine videos by siblings and parents. #AlwaysInOurHeartsZaynMalik was the number-one trending topic for a solid 24 hours, while a much more disturbing hashtag, #cut4zayn, heralded a trend of girls carving Malik's name into their forearms with razorblades (much of the carnage turned out to be hoaxes, many of them embarrassingly rendered in ketchup, no less). It was even reported that law firms specialising in workplace rights were flooded with helpline calls asking for advice on requesting paid compassionate leave.
"Everybody was just crying," recalls Malik, wincing and suppressing a laugh. "Yeah… Sorry about that."